Laura Bohn – President 
Laura and her husband, Gary, discovered Midway UT in 2009 and purchased a vacation home.  Following retirement in 2015 they moved full-time to Midway from Cincinnati, OH.  Laura and Gary enjoy golf, four wheeling, and fly fishing; Gary's the skier and into snowmobiling.  They love everything about the mountains and exploring all areas of Utah.
Laura spent 12 years in business consulting, then 23 years in the healthcare medical device industry.  She wrapped up her career at Ethicon, Inc. (a Johnson & Johnson company) as Director of Sales Operations & Commercial Administration, where her teams supported 1,100 US field sales representatives and the marketing teams.
Laura has served on two non-profit boards prior to retirement.  In Midway, Laura has served as President, Wasatch Ladies Golf Association, and is currently on the Advisory Board of the Soldier Hollow Ladies League.  Laura volunteers in the Wasatch Mountain State Park Visitor Center, and she is thrilled to have become the President of Friends of Wasatch in early 2023!
Dale Blackwell – Treasurer and Pam Blackwell – Secretary
Dale and Pam retired to Midway, Utah, in 2018 after having a vacation home in Park City.  Dale worked at Deer Valley and Wasatch Mountain State Park a couple/few years.  Dale enjoys skiing, outdoor activities, and began beekeeping last year.  Dale and Pam also started volunteering at the Park's at the visitor center and were introduced to the The Friends of Wasatch.  In 2019 Dale became Treasurer and Pam the Secretary of The Friends of Wasatch.  Their passion for The Friends held the organization together through the pandemic.
Dale's and Pam's professional roots are in nursing and emergency medicine in healthcare facilities.  Dale then joined the Air Force Reserve and spent 21 years as a Flight Nurse and Critical Care Air Transport Nurse.  His Air Force career took him all over the country, as well as an 8 month tour in Iraq.  Pam then spent 24 years in public health as Director of Emergency Preparedness and Response for two counties in Georgia.
During the pandemic, Dale and Pam joined the Wasatch County Medical Reserve Corps.  They were working almost full time giving vaccines and doing Covid testing.  Dale still works 4 days a week at the Wasatch County Health Department, and Pam continues to do consulting in the health care area.
Vacant – Vice President
Bio to come
DIRECTORS –
Coming Soon, Director roles are being re-defined and intent is to fill the roles by the end of 2023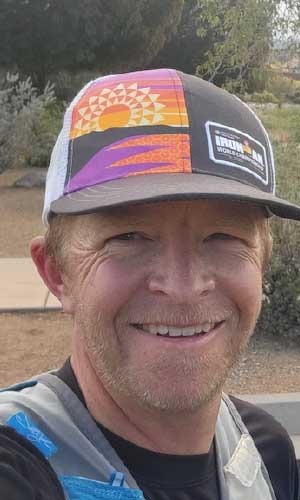 Jonathan Hunt
Park Manager
"I wanted to quickly introduce myself and express my excitement to be working here at Wasatch Mountain State Park.  I have worked with Utah State Parks for almost 15 years with stops in Bear Lake, Scofield, Huntington, Millsite and most recently Sand Hollow State Park.  Mine is a life truly blessed as I always wanted to be a park ranger.  I find my peace while outdoors and enjoy seeing the smile on park visitors when they enjoy our state parks.  As I begin to break in my hiking boots and trail running shoes here at Wasatch Mountain I wanted to express my desire to have a strong friends group.  Together we can accomplish many tasks that will benefit the park and the park user.  When people visit the park we want our guests to connect with the landscape that will lead to lifelong stewardship.   Thank you for your support and I look forward to seeing you out on the trails."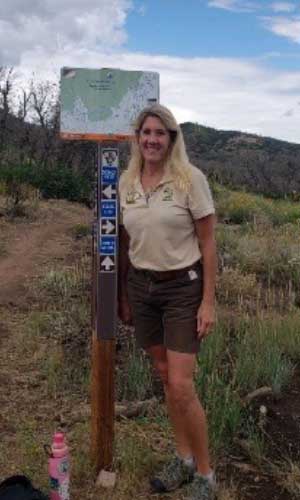 Kathy Donnell
Park Ranger/Naturalist
"Growing up, my dream job was to be a teacher and work outside. My dream came true when I started my career with Utah State Parks about 25 years ago. I started at the Rock Cliff Nature Center at Jordanelle State Park in 1998 and moved to Wasatch Mountain State Park in 2011. At Wasatch, I create and present the interpretive programs, oversee the park's non-motorized trails, and supervise many volunteers and interns. I enjoy teaching because I love to learn about the earth and our natural resources. I enjoy helping people get outside and feel comfortable being outside."